Stories
They are currently in the Boost program and aiming for, or achieving, ambitious study or career paths. What exactly do they do? What are their dreams? What did Boost teach them? What else do they expect from the program?
Discover some of the inspirational stories of our Boosters in word and image.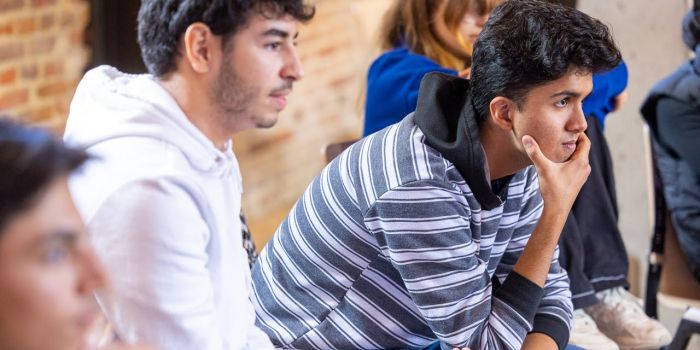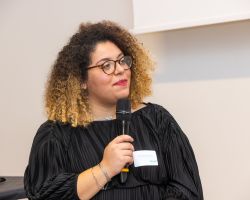 Salima Karmous, Boost Brussels, 2015 Promotion
« Among the talents I've been able to develop thanks to Boost, I'd mention mainly learning to speak in public and my knowledge of English (acquired thanks to internships with the Access Program, United World College and CERAN). Boost also taught me how to structure my work, so I improvise less than before and manage my time. In a word, I'd say that Boost is synonymous with "enlightenment" for me. Since I became part of Boost, I get involved in lots of things. Boost has really transformed my life. My life is full of activities, contacts and a large network. My motto? It's 'Where there's a will, there's a way!' »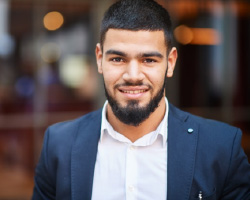 Othmane Dahman-Saidi, Boost Brussels, 2012 Promotion.
« Thanks to Boost's help, I overcame my difficulties and grew in self-confidence and then I got my school certificate (CESS). The school support I received played an enormous part in my school development. I started a degree course in management engineering at Solvay, but then switched to economics, also at Solvay, when I started my 3rd year. My ultimate dream is to start my own company. I have the ambition to become someone of influence in the world and to inspire other young people like me. At the moment, I'm preparing to launch my own start-up, with UProf, an app for tutoring on demand. »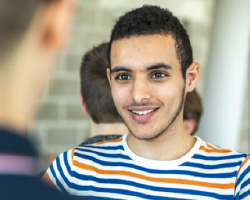 Mohamed El Mahsani, Boost Liege, 2017 Promotion.
« Since I became part of Boost, I've learned how to optimise the way I work. I learn while having fun. I see my studies as an opportunity to succeed and this enables me to approach my studies in a much more optimistic way. For me, Boost represents the key that enabled me to open doors that used to be inaccessible. I want to get a degree in engineering and now I know that this is possible. Boost really motivated me and it made a huge difference to my life. You have to seize your opportunity and try to benefit as much as possible from the educational opportunities that Boost offers us. »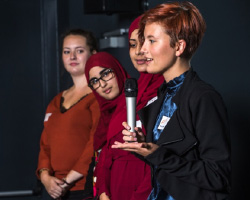 Kyra Spineux, Boost Liege, 20015 Promotion.
« Boost helped me to mature and become more self-confident. The workshops helped me to become aware of my difficulties and how to better manage my emotions better. Boost is a helping hand to face life's difficulties! I want to show the world, and especially my family and friends, that nothing is impossible. »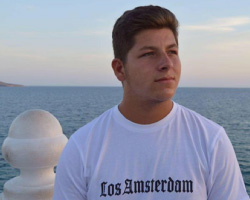 Arnaud Volant, Boost Liege, 2015 Promotion.
« I'm currently in the USA, in Wisconsin! I decided to leave Belgium in order to move out of my comfort zone. I wanted to learn more about myself, improve my English and learn about a different culture. I'm even a member of the American football team at my school now! For me, Boost is a program that helps young people to develop their hidden talents. Thanks to Boost, I'm a lot more self-confident. I think we sometimes underestimate our potential, when in reality…it's enormous! »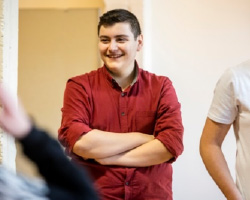 Mustafa Kayikci, Boost Antwerp, 2014 Promotion.
« In ten years' time, I see myself working in a big company and contributing innovative ideas. I want to go as far as I can and I'm always ready to meet new challenges. Boost gives you the opportunity to manage your own challenges and develop along the way, as well as being an example for current and future generations. When I was at secondary school, I gave robotics lessons to the other students. So I was a role model for the younger ones and when I got my degree, they followed my example. Boost has positively influenced my life. »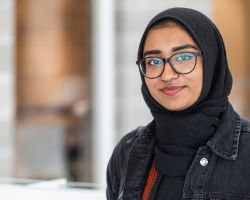 Tania Hossain, Boost Verviers, 2017 Promotion.
« Boost organises a mass of activities that enormously enrich us. Parallel to this, I've been able to start doing things I've been crazy about since I was a child, such as learning to play the piano and dance. Thanks to all the experience I've gained as part of Boost, I've matured a lot. I still have lots to learn, but I hope I'll become an example for others and especially my family. Boost is an adventure, encounters, an experience that strengthens us. All of this has literally changed my life. »